Secure and Global SD-WAN as a Service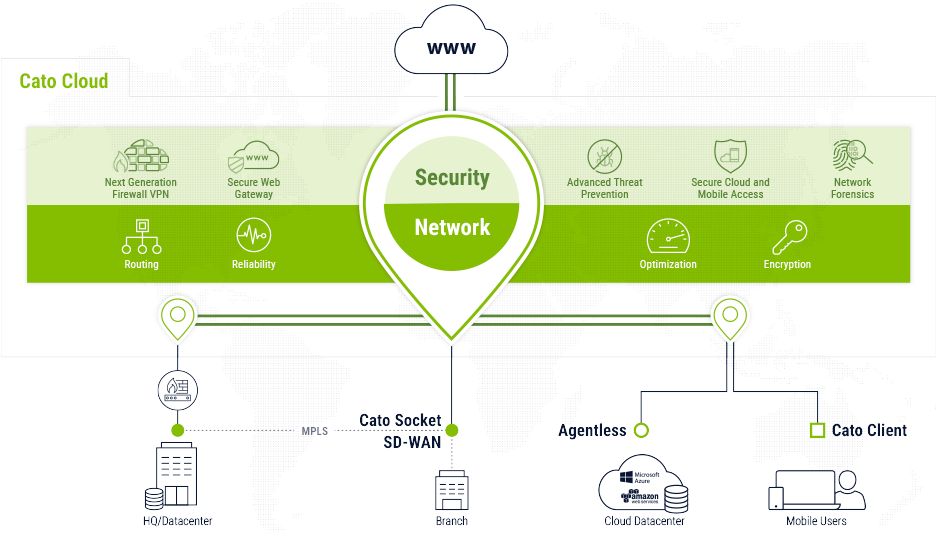 Cato Cloud Features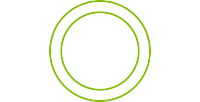 CONVERGED SD-WAN AND SECURITY IN THE CLOUD
Cut MPLS costs, appliance sprawl and complex management of point solutions. Cato connects your business into one global network, secured by enterprise grade security services, enforcing a unified policy and managed via a cloud-based management application.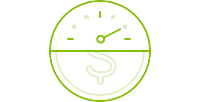 AFFORDABLE, SLA-BACKED GLOBAL BACKBONE
Augment or replace your expensive MPLS services, or enhance unpredictable internet-based connectivity, with global SD-WAN and SLA-backed backbone.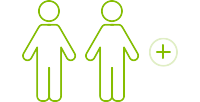 YOUR IT TEAM, AUGMENTED
Cato's global Network and Security Operations Center, manned by network and security experts, augment your IT teams with crucial network management and network security skills to ensure your business remains connected and secured 24/7/365.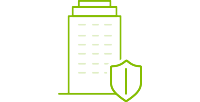 ENTERPRISE-GRADE SECURITY EVERYWHERE
No need to settle for capacity constrained and high maintenance security appliances. The Cato Cloud seamlessly scales to support your business for all the security capabilities and inspected traffic.
CLOUD-WIDE THREAT VISIBILITY
With full visibility of the traffic flowing through the Cato Cloud, Cato Research Labs can identify emerging threats at any given customer and proactively deploy countermeasures to protect all customers.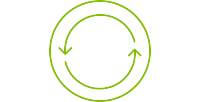 ALWAYS UP-TO-DATE AGILE CLOUD SOFTWARE
Skip those tedious updates and upgrades of appliances and their software. Cato agile cloud software is constantly and seamlessly updated to incorporate the most up-to-date defense against emerging threats.
Connecting to the Cato Cloud Network
EXISTING EQUIPMENT CONFIGURATION
Admins can configure existing network and security equipment (routers / firewalls) to securely tunnel traffic to the Cato Cloud.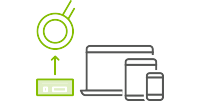 CATO SOCKET, CATO CLIENT
Cato provides multiple secure tunnelling options to Cato Cloud. Cato Socket is a zero touch SD-WAN device for physical locations. Cloud datacenters are integrated via a tunnel from the Cato Cloud to the VPN Gateway (agent-less). Cato Client is endpoint software for laptops, tablets and smartphones.
ISP INTEGRATION
Users of Cato's partner ISPs enjoy seamless tunnelling of their traffic to the Cato Cloud.