Overview
Struggling to find cost effective flash storage for your primary, secondary, and backup/DR workloads?

The HPE Nimble Storage Adaptive Flash Arrays are like having two flash arrays in one. The array is truly adaptive – designed for both primary and secondary flash workloads. It is a hybrid flash array for mixed, primary workloads where cost-efficient flash performance is important. It can also serve as a secondary flash array for backup and disaster recover (DR) while allowing you to put your backup data to work.

The flash-enhanced architecture is combined with HPE InfoSight predictive analytics for fast, reliable access to data and 99.9999% guaranteed availability [1]. Radically simple to deploy and use, the arrays are cloud-ready – providing data mobility to the cloud through HPE Cloud Volumes. Your storage investment made today will support you well into the future, thanks to our technology and business-model innovations.
Features
Predictive Analytics
The HPE Nimble Storage Adaptive Flash Arrays automatically predicts and resolves 86% of problems before you even know there is an issue.
Radical Simplicity
HPE Nimble Storage Adaptive Flash Arrays are simple to deploy configure and manage.
Flash Performance for Mixed and Mainstream Workloads
HPE Nimble Storage Adaptive Flash Arrays have speed and efficiency for mixed workloads with sub-millisecond response and greater efficiency than other hybrid arrays.
Put Your Backup Data to Work
HPE Nimble Storage Adaptive Flash Arrays have secondary storage that does real work: flash performance lets you use your backup data for development/test, QA, analytics, and more.
---
Product Portfolio
HPE Nimble Storage flash arrays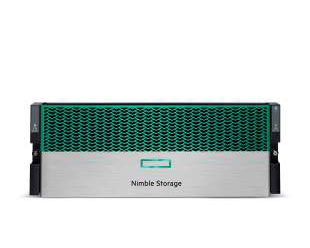 All-Flash Arrays
Deliver predictive all-flash storage with 99.9999% availability. Future-proofed for NVMe and SCM.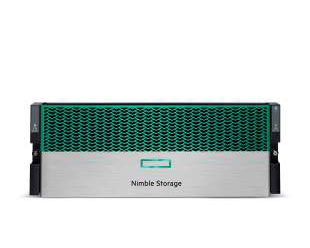 Adaptive Flash Arrays
Hybrid flash for mixed, mainstream workloads. Secondary flash for backup and disaster recovery.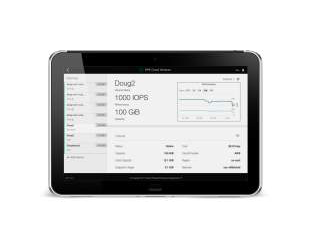 HPE Cloud Volumes
An enterprise-grade multicloud storage service for running your enterprise applications on Amazon Web Services and Microsoft Azure.
All-Flash Arrays
Adaptive Flash Arrays

6 TB – 1106 TB raw capacity
3 TB – 815 TB usable capacity
14 TB – 4075 TB effective capacity [assumes 5:1 data reduction from deduplication and compression]

11 TB – 1260 TB raw capacity
7 TB – 1016 TB usable capacity
34 TB – 5080 TB effective capacity [assumes 5:1 data reduction from compression]
126 TB to 18,288 TB effective capacity [assumes 18:1 data reduction from deduplication and compression for backup and DR workloads]